Our Services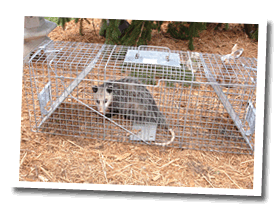 Animals Be Gone, LLC is a full service wildlife damage control company for the removal of problem wildlife. We offer the following services:
Bat Removal & Cleanup
Humane WildlifeTrapping: Safely remove nuisance wildlife animals such as squirrels, raccoons, opossums, skunks, and more.
Animal Exclusion: Deny animals access to attics, crawl spaces, commercial businesses or anywhere problem wildlife are present.
Dead Animal Removal: Remove animal carcasses from structures, vehicles, and property.
Odor Control: We'll take care of odors from urine/fecal deposits, bodily secretions (i.e. skunk spray), and animal decomposition smells.
Wildlife Damage Repair: We offer repair services for any structural damage to residences, outbuildings or landscape caused by wildlife.
Animal Rescue: We offer safe and humane rescue services for animals in distress (cats in trees or other companion predicaments).
Custom-made Chimney Caps: Our chimney-caps are used to deny access to chimney openings and flue pipes.
Canadian Geese Management.
Whitetail Deer Consultation.
Our Methods
Respond to calls from residents, land owners and businesses with problem wildlife situations.
Identify the problem and wildlife involved.
Diagnose and recommend a solution that will be humane to wildlife and human sensitivities -- all efforts will be made to remove animals in a safe manner to ensure safety for the animals and all persons involved.
Exhaust all possible methods to capture, remove and release at a determined location with little or no harm to the animal.